Facebook uncovers and launched the new mask feature for Facebook live in iOS phones.
Facebook's live videos new mask feature for Android devices will be on the roll shortly.  Alas! This new feature is currently only available in US, UK, and New Zealand, so other countries need to wait little longer to test its' traits on their finger-tips. Facebook is testing its new limited edition animated features with Halloween fillers.
To access, this features the user requires 3 taps specifically.
     

Tap the live video icon on there the timeline or news feeds.

     

Tap the magic wand on the left column and click on the mask icon of the creative tools box.

     

Tap to make several options appear automatically. To remove or unmask scroll left to the mask trap and select no mask.
Facebook's reaction button is now customized with an evil purple witch, jack-o-lantern, spooky ghost, angry pumpkin and Frankenstein.
With this fancy new technology, Facebook is likely to earn lucrative measures. Obviously, FB is taking over everything the social media segment.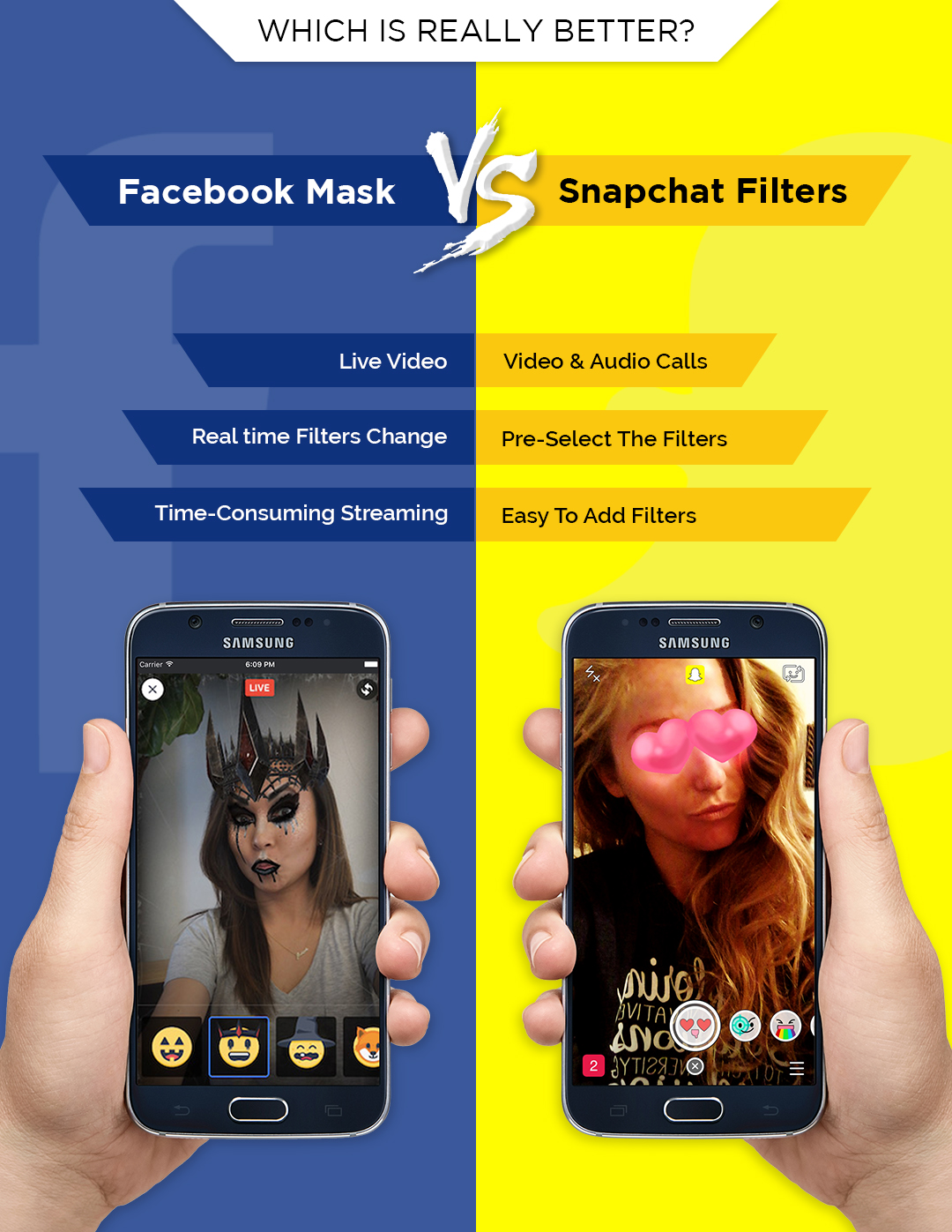 Clearly, Facebook's mask filter being tied to live video can become a bit disappointment for the users who want to generate photos. Was this a productive call or will it create a new benchmark on the user's that's what we got to see.   
Will this Carbon Copy Mask KILL Snapchat's popularity?