The secret of high-quality leads navigates directly to LinkedIn Sales Navigator.
With more than 450 Million active professional members on LinkedIn, It is the perfect social networking platform to meet prosperity.
LinkedIn Lead Builder is a sophisticated algorithm that saves lead and makes a sales list. It helps to stay in touch with the sales insight by providing up-to-date information.
Recently, PayPal Australia obtains 3000% ROI with LinkedIn Sales Navigator.
Yes, that's absolutely right. PayPal has achieved more than 5.5 million Australian consumers using their online transaction mobile app with the help of LinkedIn Sales Navigator for social selling.
"We use LinkedIn Sales Navigator for every single deal."
— Paul Weingarth- Head of Field Sales, PayPal Australia.
Fascinating, right?
LinkedIn acts as a connecting agent between the buyer and sellers with unique sales features to transform your business sales to a new level.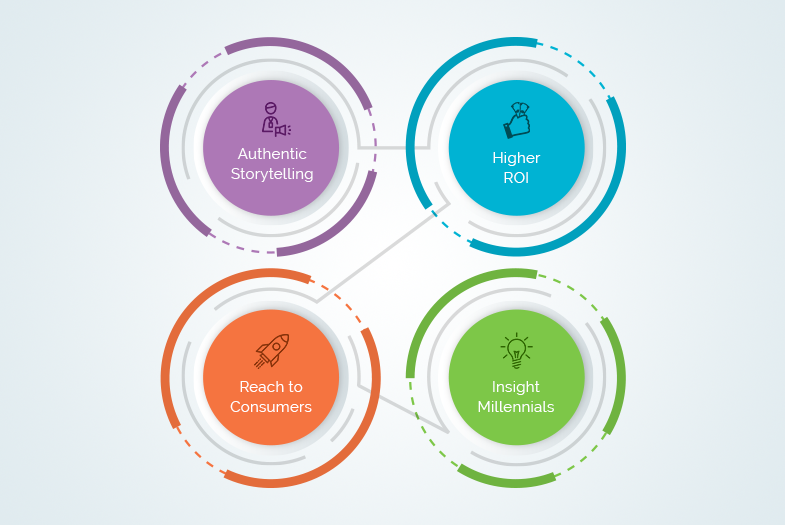 All you need to know about LinkedIn Sales Navigator.
1.Import in Sales Navigator
Sales Navigator has created an easier mode to import your LinkedIn connections. LinkedIn offers the newbie's a free 90-days trial, while those who have already used it will get 30-days trial.
Step 1- Go to Sales Solutions and sign in for sales navigation.
Step 2- Import your leads and target the companies' accounts.
Step 3- Synchronise with sales force and then select the job territory.
Therefore, Marketers can use Account Marketing and Individual Lead Generation Marketing techniques.
Today nearly, 50% of LinkedIn users have switched their desktop interface over to the new interface mobile-inspired design.
2.Lead Builder
Now in Advance Search to access it, click on Lead Builder located to the right of the LinkedIn Sales Navigator search box. With around 22 search filters now you can start adding titles, LinkedIn's predictive search will suggest relevant keywords in a drop-down list. Just select the relevant Keyword.
Although, you can use Boolean search in the keyword search. However, to narrow your search option use filters on the left side of sales navigator and click to save. If you want to find your saved searches, then select the LinkedIn search box and scroll down to view more.
Now LinkedIn provides daily or weekly e-mailers' for their subscribers.  Its new search enhancement features have made the professional networking site better engagement opportunities.
One of the famous features is the Display Leads that follow your company. Another feature highlights, who has posted in last 30 days appears in your feed their articles or post. Users' can view their connections latest jobs or news post. So, better improve your engagement with the associate's and generate a good lead. After finding the suitable lead, click on save as lead. Select a company account where you want to move your lead. Subsequently, click on the lead name to go and view their profile. Now you can add tags or notes to them.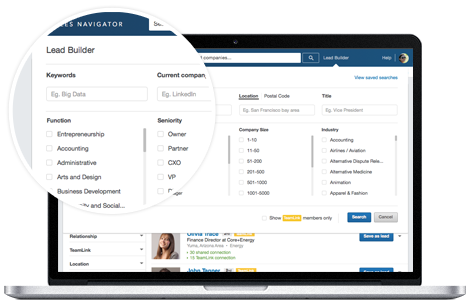 3.Find Relevant Accounts by Keyword
When setting up the profile, LinkedIn displays relevant keywords and suggest accounts. However, to explore new accounts click within the search box and navigate the drop down list for accounts suggestions.
Now LinkedIn filters your search results by geography, industry, company size, keywords, department, etc. Just click on Save as Account to save an account, it is accessible for future usage. Get the impeccable rich content of information under the accounts tab. LinkedIn also makes more lead recommendations to grow your network. So, ensure to take advantage of the features, connect to the right employee and diversify your network.
4.Observe and Maintain Your Lead Engagement
Sales Navigator's new user interface enhances the relationship with your connections.
On the right side of Sales Navigator, is Social Selling Index (SSL) it determines the percentage score of your improvements and downfalls. The SSI Dashboard is the heart and soul of LinkedIn Sales Navigator that lets you measure social selling. LinkedIn allows you to compare your SSL Score along with your teammates or other industry connections. Here LinkedIn acts as a recommending agent to increase your network.
Learn how to leverage social selling techniques and tools to create a sound social presence.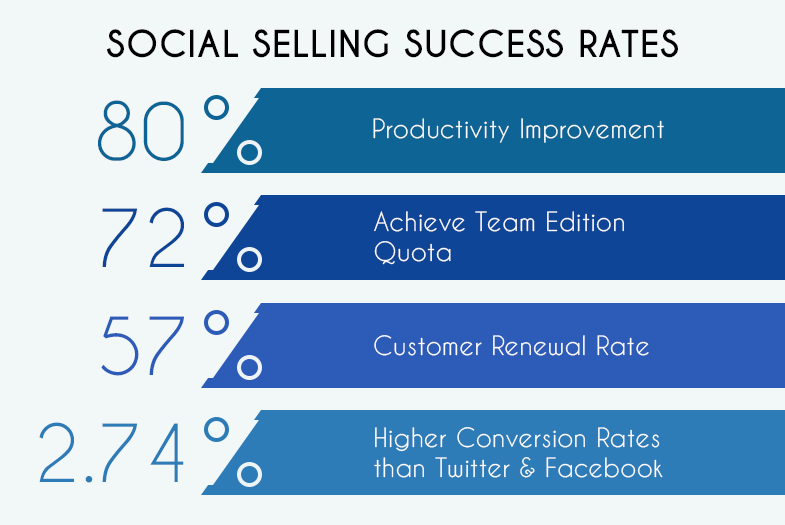 In addition, get real-time sales updates about your prospect buyers. Access full profiles of those who are not in your network list. Obtain insight into your mobile application(for Android and iOS). Get real-time updates about who has acquired the new job. Figure out the leads who update with the latest news. Share your content.
Now manage to make a mark in the digital sphere with LinkedIn's Sales Navigator.
Conclusion-
To push up your conversation rate, try these proven sales strategies from LinkedIn. Discover new leads, accounts, SSI scores, and send InMails. However, there's a limit on InMails you're allowed to send.
Remember, in the support tab you'll find LinkedIn Learning Center full of resources like live webinars, training videos, Data sheets, eBooks', etc. use it well.
Are you dreaming of turning your cold calls into the warm conversations? Contact Sassy Infotech, we'll help to bloom your brand on Digital Platform. For more such latest social media updates, stay tuned.