Social Media Round-Up to Strategically Plan your 2017 Campaigns.
Social Media Marketers, it's time to rewind your clock, go back a week in past and unwind the new trends that spur the internet. Yes, Brand's now widen your creative lens and open a new horizon to leverage the growth of your business.
Check out the latest social media updates.
1. Instagram 10x Carousel
Recently, Instagram rolled out a new "carousel" feature, in which users can post a combination of 10 photos and videos.
According to the source, "Combine up to 10 photos and videos in one post and swipe through to see them all."
Yes, that's unbelievable, right? Now brands can leverage multiple posts with Instagram.
When you add multiple photos & videos to a post, it's easy to decide how you want it to look. You can even rearrange before you share! pic.twitter.com/J0uy9l02kt

— Instagram (@instagram) February 22, 2017
Marketers get new brainwave campaigns to build your brand's online presence.
2.Facebook New Policies & Review Feature
Facebook has been providing quite a few upgrades for Messenger Platform.
Facebook launches, "more defined engagement models on the platform, including time-based criteria for businesses to respond to messages and standards for subscriptions in Messenger."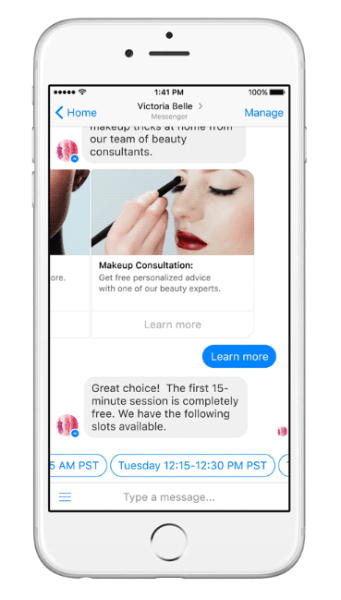 Wondrously, this new platform will also provide subscriptions in the messenger. Now Business will have 24-hours to respond to their customers. Learn about their preference before handed. FB also rolled out a streamlined review process for mobile app submissions. Now you can review your timeline within five days.
Facebook Video monetization Upgrades.
Facebook has opened a new spectrum to earn the ad revenue. Recently, Facebook has announced that in-stream videos are available to all eligible audience network publishers with inventory on their website or mobile apps. Now you can highlight videos ads to billions of Facebook users. Facebook Beta Test of Ad Breaks in FB LIVE will be on-demand videos directly to the profiles. The current version is available in the U.S.
Facebook Allows Profile Flags in Apps.
Mark Zuckerberg's idea and believes that "coming together not just as cities or nations, but also as a global community."
Yes, Facebook recently has added nearly 200 flags to its Profile Frames feature, which lets users overlay imagery filters atop of profile photo. Well, with the update, now Facebook users can show support or demonstrate pride for an individual country. It looks like a minor upgrade to display patriotic spirit, but this might maximize your user engagements.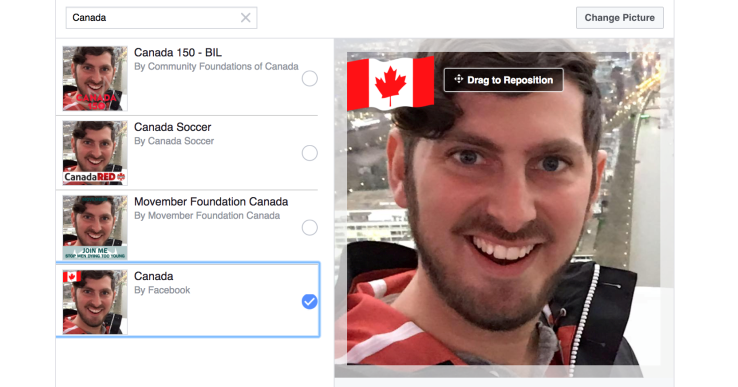 You should understand Facebook's Ecosystem in-depth to manage your brand campaign.
3.Pinterest Develops Promoted Pins
Pinterest expands 'Promoted Pins' into three new countries: Ireland, Australia, and New Zealand. The content on Pinterest has already seen a rise in the level of their engagement. Who knows, this might be a good way to invest in Pins & Boards.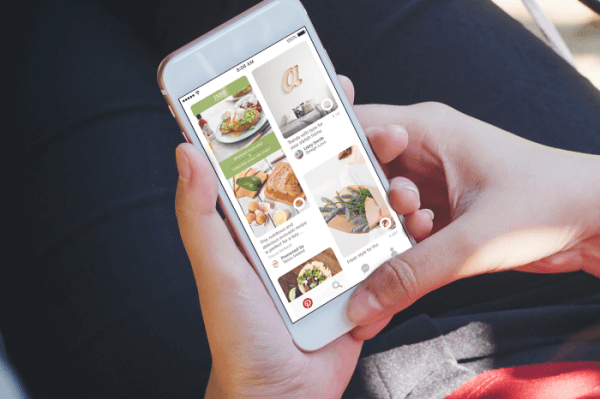 4.Grab Snapchat Spectacles Online
Snap Inc. is now selling exclusive sunglasses with a built-in camera. It'll be available in the traveling vending machines found in limited locations.
Recently, Snap Inc. announced that they're exclusively selling, unique spectacles online in the United States.
According to the reports "Snap had 158 million daily active users in the fourth quarter, up just 3 percent from the previous quarter, and new gadgets that offer more ways to interact with Snapchat could help attract new users and get existing users to spend more time on the app."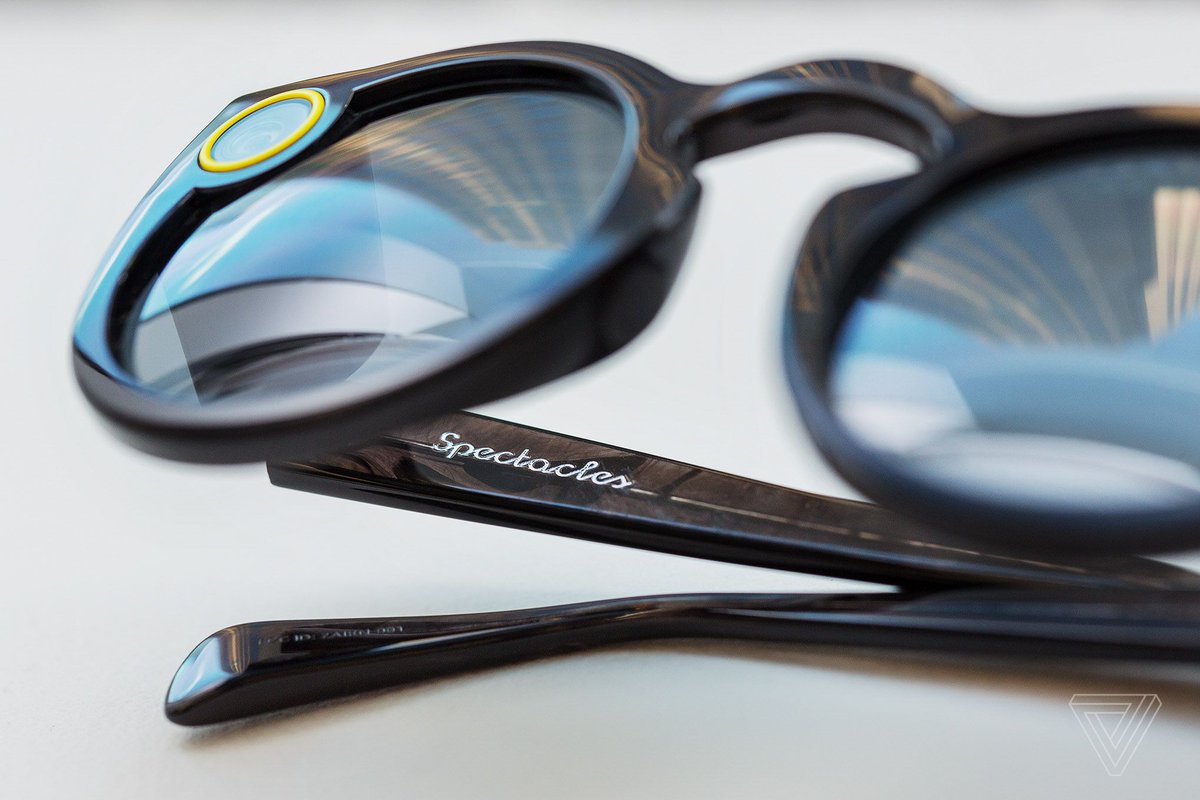 Interesting, right?
5.Crowdcast Mobile App Now in iOS
The popular webinar & live video platform, Crowdcast launched their iOS app. Yes, now viewers can watch chat show, event, Q & A and polls through their iOS browser. The current version of Crowdcast allows users to host events on their iOS devices.

Don't you think that's amazing?
6.Google Free Google Data Studio for your Business
Google removed the five-report limit for all users on Google Data Studio. When the Google Data Studie dashboard and reporting tool was initially launched, Google offered free and enterprise versions. With the update, now all businesses can "get full value" from Data Studio and "create and share as many reports as you need – all for free."
Google Rolls Out New Google Assistant for shopping on Google Home Speaker.
Google's new ecosystem has essential usage from everyday paper towels to vitamins and pet food items. Getting started with Google Assistant, users has to just say, "Ok Google, how do I shop?" or "Ok Google" and speak your requirements in the speaker.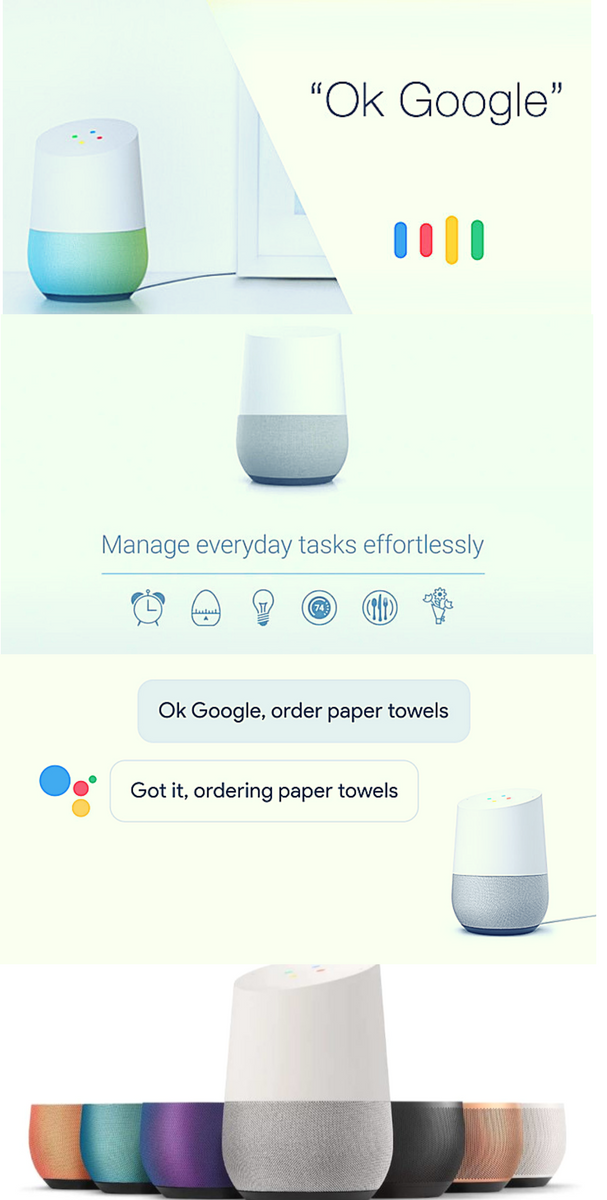 For instance, the latest campaign 'OK Google, lemme help Beyoncé beat Adele in iHeartRadio Music awards' is the first gimmick for Google Home.
7.Twitter Live Video in Periscope Producer
Finally, after four months of testing, Twitter releases the Periscope Producer. Twitter-owned Periscope Producer is now available for all mobile and desktop users. You can broadcast high-quality live video directly from your mobile device. Periscope lets you share videos via camera, Xbox One, and virtual reality (VR) headsets.
Twitter Top's Trends will now feature LIVE Videos. In fact, Twitter reports revealed that 82% of users watch video content on the platform. This has made content watchable and mobile-friendly, as 90% of the viewers access from Mobile Devices.
Watch what's trending – LIVE! You'll now see Periscopes surfaced in top trends. pic.twitter.com/Bhj8JT2ITw

— Twitter Video (@TwitterVideo) February 14, 2017
8.YouTube Unveils YouTube TV.
YouTube finally introduces, 'YouTube TV'. Yes, that's absolutely right! With 40 Networks, onboard streaming live broadcast & cable in your subscription feeds. The offer access to local broadcast networks like ABC, CBS, NBC, Fox, and the CW. Well, YouTube and TV Networks will sell Ad inventory and revenues. YouTube TV offers a digital recording with unlimited storage that runs through the cloud-based DVR. The service will be available for $35 per month.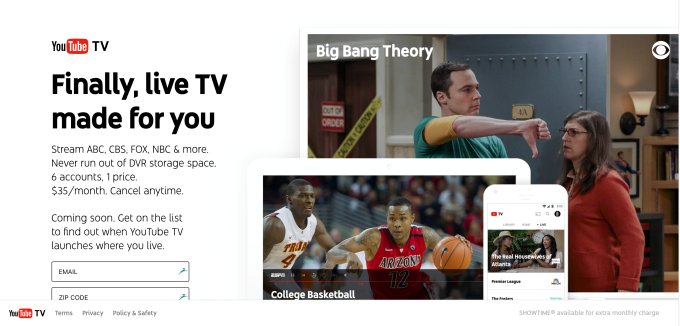 So, with Netflix, Amazon, & Hulu live TV service will YouTube TV survive in the tough internet web series competitive market condition.
9.WhatsApp Status Stories
After Facebook, Instagram, and Hike now WhatsApp Clones Snapchat stories features. Yes, you heard that right! Facebook owned-WhatsApp rolled out new status stories for their users. It seems like WhatsApp is opening their doors for advertising opportunities with full-screen ads.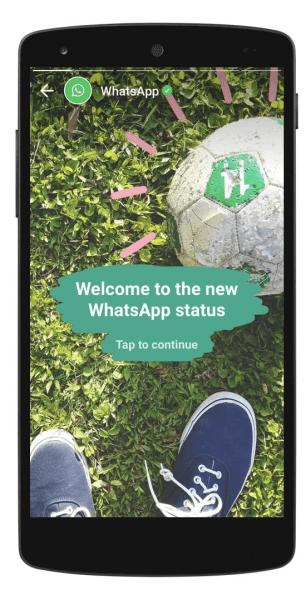 Although, WhatsApp has rolled out this new feature worldwide but sadly, after getting the negative publicity of their viewers they have decided to revamp the feature and introduce the 'Tagline' instead.
Conclusion–
Remember that sharing on Social Media means more eyeballs. The ultimate purpose of the campaign is to gain many viewers attention as possible. Therefore, what are you waiting for, get started applying all these new updates to seize your audience's interest?
If you want to expand the breadth & depth of your brand, then contact Sassy Infotech.
Sassy Infotech helps you stay up-to-date with the latest trends on social media.