Laravel
Development Company
in Surat
Sassy Infotech, the best Laravel development company in Surat, creates extremely secure, bug-free, flexible, and robust web applications.
Years of Industry Experience

Quality-Centered Approach

Results Oriented Strategies
Talented IT Experts

No Extra Charges

Complete Transparency

Years Of Exp

IT Experts

Projects Completed

Countries Served
Laravel Development Service In Surat
Utilizing the Laravel framework, Sassy Infotech provides comprehensive PHP web development services in surat. You can create apps of varying complexity using this PHP Laravel framework, from simple and direct SPAs to complex apps for eCommerce platforms. And all of this can be done pretty quickly without breaking the bank.

Web Development Customization
With our Laravel framework design and development, we excel in UI/UX, high-performing backends, integration with legacy systems, and other PHP-based development.

Plugin Development
Utilize Laravel Plugin development to improve the website's functionality and give users a seamless experience.

Support & Maintenance
Our Laravel developers' maintenance and support services are aimed at keeping your app secure and up to date. While regular security patch updates and the assessment of the source code for vulnerabilities take care of security, migration and version upgrades help the app stay up to date with the times.

API Development and Integration
Hire senior Laravel developers from us to develop custom APIs and online portals. Connect with Sassy infotech to develop successful development strategies.

Upgrades and Migration
With our skilled Laravel developers, your features and data will be completely secure. Perhaps the Laravel PHP framework isn't being used by your current application. However, this transition can be made smoothly with the right porting and migration technology.

Developing Enterprise Apps
You can anticipate a remarkable transformation when such technology is combined with knowledgeable and skilled Laravel developers. Laravel web development services are ideal for large, medium-sized, and small businesses.
Technologies & Platforms We Work With
Scale Your Business With Our Curated Models
One of the most affordable prices you'll ever find, it's the best option for projects with clearly defined requirements. This model pre-defines all project requirements, including time and cost estimates, main goals, and project deliverables.
Perks You Get:
Before the project starts, resources, time, and cost will be discussed.
For no additional charge, a dedicated manager will be assigned to you in project management.
Only with your approval, ensuring that the budget is never exceeded.
Billing will be based on completed milestones.
We'll provide you with dedicated experienced developers to work on a long-term basis or when you need to scale up quickly. You can retain full control over processes and direct strategy to manage resources by hiring dedicated developers to work solely on your project.
Perks You Get:
Skilled developers who will only focus on your project.
Select our affordable hourly or monthly pricing structure.
You'll get daily work updates so you can keep track of your progress.
This is best for projects whose scope is not precisely defined and requirements are dynamic and ever-changing. Use this model if specific requirements cannot be implemented or a project can't be broken down into smaller stages.
Perks You Get:
For no additional charge, a lead developer or manager will be assigned to assist you in project management.
You'll have flexibility to change project requirements to test out new concepts.
Adapt your resource choices to the project's changing lifecycle.
50 +

IT EXPERTS

1700 +

PROJECTS COMPLETED

30 +

Countries Served

13 +

YEARS OF EXPERIENCE
Why Choose Sassy Infotech as Your Laravel Development Company?
Sassy Infotech is a top Laravel app development company in surat with global clients and a worldwide presence.
Highly affordable Laravel development services.
Services for full-stack Laravel development.
A client-centered strategy with personalized solutions.
Expert developers in Laravel.
Years of experience and a strong track record.
Result-driven approaches that add value to the business.
Offering scalable solutions to ensure future growth.
See what our clients are saying!
Great team to work with and very bright and talented.

Amir Feinsilber
Years of experience, Quality delivery in time. What more can we ask from one of the top IT company in India.

Mervyn Wong
Excellent contractor to work with. They strictly adhere to specifications. Will use them again.

Katie Gates
Excellent contractor to work with. They strictly adhere to specifications. Will use them again.

Miro Ceperkovic
Amazing team, I recommend them 100%. I am working with them on our second website and we have at least 2 more projects with them this year.

James Tays
Great Experience. One of the best in the market by long.

William Woodruff
Thank you for your work, the end the result was positive and productive as expected.

Rodrigo Leon Avila

Andrew Hughes
Sassy Infotech is the best ever you can get in India, professionalism and helpful. For us, as long as they are there and working for us there is no doubt that we hire them to our projects. Best Regards Swesom Chairman.

Serar Ararey
One of the experts in Real Estate websites and IDX integrations. Unique design with mixture of great user friendly CMS is their Forte.

Mike Isaac
Sassy Infotech worked out great. The project was completed exactly as specified, very professional, great support provided. Overall great experience. Would work with again for sure.

Jason Weber
Absolutely exemplary work in every way. i couldn't recommend Sassy Infotech team any more highly. Do yourself a favor and hire the best design/development team I've ever seen (I've been through VERY many [sadly] so that's no understatement!)!

Nnamdi Ejiogu
Fantastic team to work with, fast, professional, and effective! I will hire them again for sure!

Emil Blucher
Very satisfied with the work done, One of the simplest Shopify execution.

Karen Maxwell
12 Years of Trust & Hardwork
Over the years we have leveraged exceptional technological expertise at affordable prices to offer our clients customized solutions to suit their needs and industry niches. Our development is focused on making reliable, appealing, easy-to-use, speedy, scalable, and customized deliverables.
SIPL not just another software development company in surat, but it is an institution or global businesses to get the technical solution to complex business Problems and needs with a vision that is client-oriented. Learn more about Our values, how we address challenges from our CIO, SIPL.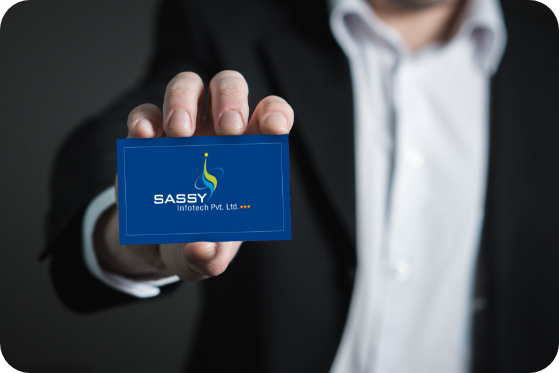 Frequently Asked Questions
Laravel is a popular open-source PHP framework for web application development. It follows the Model-View-Controller (MVC) architectural pattern and provides an elegant and expressive syntax to build scalable and maintainable web applications.
Laravel offers numerous benefits, such as a robust ecosystem, extensive documentation, built-in tools for database management, authentication, and more. Its elegant syntax and developer-friendly features make it an ideal choice for developing high-quality web applications efficiently.
Our Laravel Development Services encompass a wide range of offerings, including custom web application development, API development and integration, third-party integrations, Laravel migration and upgrades, performance optimization, and ongoing maintenance and support.
Yes, we can help you migrate your current application to Laravel. Our team of experienced developers can carefully analyze your existing system, plan the migration strategy, and efficiently transfer your application to Laravel while ensuring data integrity and minimizing downtime.
The development time for a Laravel project depends on its complexity and scope. Simple projects with basic features may take a few weeks, while larger and more complex applications might take several months. Our team will provide a detailed project timeline after analyzing your specific requirements.
Have a look at our blogs to get a better understanding how our Services help our partners succeed.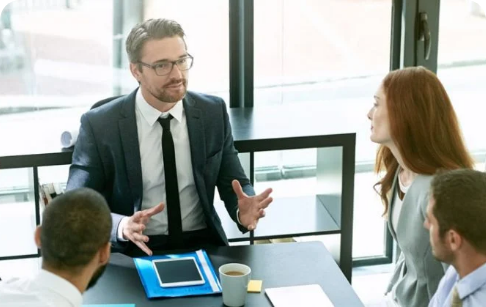 May 30, 2022
ECOMMERCE WEB DEVELOPMENT: WHAT MAKES IT ATTRACTIVE?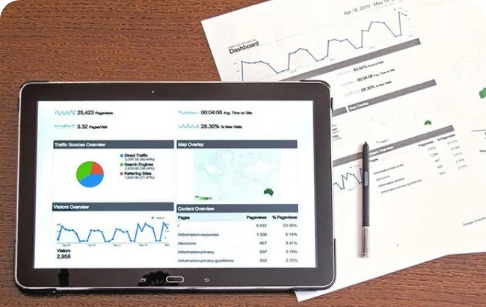 May 30, 2022
ECOMMERCE WEB DEVELOPMENT: WHAT MAKES IT ATTRACTIVE?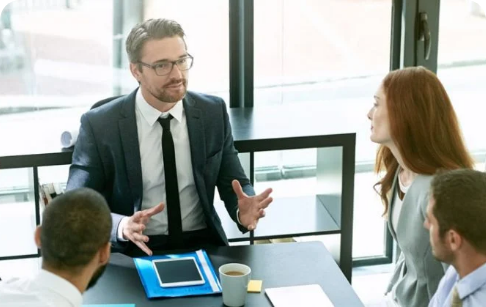 May 30, 2022
ECOMMERCE WEB DEVELOPMENT: WHAT MAKES IT ATTRACTIVE?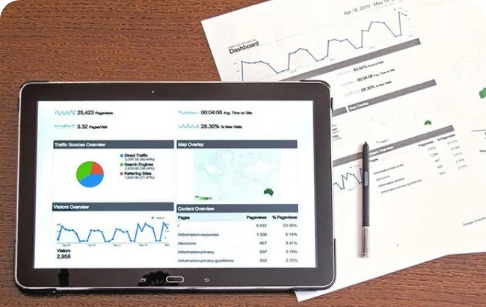 May 30, 2022
ECOMMERCE WEB DEVELOPMENT: WHAT MAKES IT ATTRACTIVE?
Lets Discuss Your Requirement
Share your project vision with us, and let's craft a roadmap to success. Our team is eager to hear your requirements and provide our expert services.