Our Services
Services

Custom Software Development
We offer custom software development in surat services to meet specific needs of your business.

Web App Development
Providing comprehensive and innovative web app development in surat solutions for businesses of all sizes.

Mobile Application Development
Our mobile app development in Surat company offers exceptional mobile app development services and a great user experience.

Support & Maintenance
Our support and maintenance services are like a safety net for your software solutions, ensuring that your business runs smoothly & efficiently.

QA / Testing
At Sassy Infotech, we provide thorough and high-quality QA/testing services for your company.

Digital Marketing
Years of expertise in Digital Marketing Service in Surat to enhance your online presence and boost business growth.

Cloud / DevOps
We'll efficiently manage your cloud infrastructure and streamline the processes with our expert DevOps services in Surat.

Staff Augmentation
We offer first-grade staff augmentation services in suratto support your business growth and success.
How it works
Website Design & Development, Mobile App Development & Digital Marketing Agency In Surat
At Sassy Infotech, we provide end-to-end solutions to businesses seeking to establish or enhance their online presence. Website design and development involves creating a website that is visually appealing, user-friendly, and optimized for search engines. In mobile app development , we design and develop applications and create an interface that is easy to use, engaging, and functional, and ensuring that the app runs smoothly on different devices and platforms. We've a great grip on Digital marketing As well. Our team has a deep understanding and years of experience working with a wide range of clients. From SEO to PPC and social media marketing, we have the expertise and skills to help businesses achieve their digital marketing goals and grow their online presence.

Understand your goals and needs. Conduct market research and competitor analysis.
Create a proposal with scope and timelines. Define key performance indicators (KPIs) for project success.

Craft a functional and visually appealing site. Ensure responsive design for seamless user experience on all devices.

Collaborate for improvements. Implement changes based on your input and preferences.
Ensure a smooth website launch. Conduct thorough testing in the live environment before the official launch.

Provide continuous maintenance and updates. Offer training and support to manage website content easily.
Technologies
Technologies we work on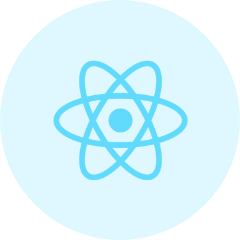 React Js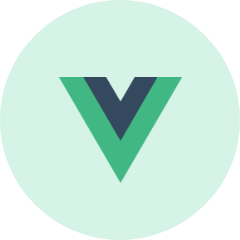 Vue Js

Nextjs

Nuxtjs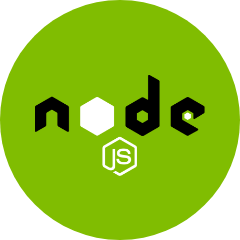 Node js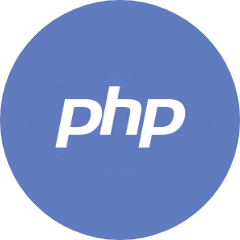 Php

Laravel

Nest

Flutter

Android

IOS

Shopify

Webmerx

Woocommerce

My Sql

Mongodb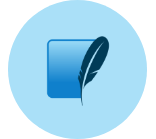 SQLite

Postgre SQL

Firebase
Microsoft Team

jira

Asana

Slack

Click-Up

Trello

MondayDotCom

CI-CD

Aws

Jenkies

Kubernetes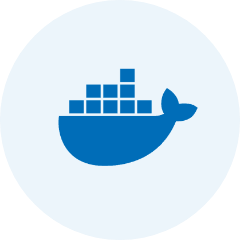 Docker
Testimonial
See what our clients are saying!
Great team to work with and very bright and talented.

Amir Feinsilber
Years of experience, Quality delivery in time. What more can we ask from one of the top IT company in India.

Mervyn Wong
Excellent contractor to work with. They strictly adhere to specifications. Will use them again.

Katie Gates
Excellent contractor to work with. They strictly adhere to specifications. Will use them again.

Miro Ceperkovic
Amazing team, I recommend them 100%. I am working with them on our second website and we have at least 2 more projects with them this year.

James Tays
Great Experience. One of the best in the market by long.

William Woodruff
Thank you for your work, the end the result was positive and productive as expected.

Rodrigo Leon Avila

Andrew Hughes
Sassy Infotech is the best ever you can get in India, professionalism and helpful. For us, as long as they are there and working for us there is no doubt that we hire them to our projects. Best Regards Swesom Chairman.

Serar Ararey
One of the experts in Real Estate websites and IDX integrations. Unique design with mixture of great user friendly CMS is their Forte.

Mike Isaac
Sassy Infotech worked out great. The project was completed exactly as specified, very professional, great support provided. Overall great experience. Would work with again for sure.

Jason Weber
Absolutely exemplary work in every way. i couldn't recommend Sassy Infotech team any more highly. Do yourself a favor and hire the best design/development team I've ever seen (I've been through VERY many [sadly] so that's no understatement!)!

Nnamdi Ejiogu
Fantastic team to work with, fast, professional, and effective! I will hire them again for sure!

Emil Blucher
Very satisfied with the work done, One of the simplest Shopify execution.

Karen Maxwell
Why choose us
What makes us the best
Sassy Infotech Pvt. Ltd is a peerless website design & development company headquartered in Surat and Mumbai (India). We understand the skin of your Business that's why we apply innovative techniques.
Our experts perform real-time Digital Marketing, Search Engine Optimization (SEO), Website Design and Mobile Application Development measures to generate lucrative solutions. If you wish to persuade strategies, that open new possibility and boost your online presence. Let us nurture your brand to increase smart insights.
To achieve outstanding results, call us and get a FREE WEBSITE or MOBILE APP CONSULTANCY.