Node JS Application
Development Company
In Surat
We at Sassy Infotech use the realtime javascript runtime environment of Node.js to build user-friendly and effective applications.
Years of Industry Experience

Quality-Centered Approach

Results Oriented Strategies
Talented IT Experts

No Extra Charges

Complete Transparency

Years Of Exp

IT Experts

Projects Completed

Countries Served
NodeJS Development Service In Surat
Sassy Infotech is one of the top Node JS development companies in India, providing latest and advanced solutions.
Sassy Infotech's Node Js development services in India make it simple for you to meet your company's NodeJS development needs.

Customized Web App Development
At Sassy infotech, will assist you in eliminating the silos in the development of your web application and streamlining everything with a single Javascript programming language. By integrating APIs and our experience into your project, we create web apps that are future-proof.

Plugin Development
At Sassy Infotech, we've skilled NodeJS developers who are expert in making top-notch custom plugins to your web app to increase its functionality and capabilities.

Support And Maintenance
You can hire Node.js developers to get support and maintenance available around-the-clock for scalable and active development. With our skilled and dedicated NodeJS developers, you can be sure that your applications will run without any technical glitches.

API Development and Integration
Developing and integrating NodeJS-based APIs with databases to produce high-performing APIs and services. In order to enhance functionality and maintain scalability, our NodeJS developers offer expertise in creating RESTful APIs and enable integration with third-party components.

Migration and improvement
Whether your applications are created in PHP, Java.Net, or any other important frameworks, it will be converted to NodeJS by our team using the knowledge and expertise we've gained over the years. We are confident that by combining our efforts, we can help you in successfully migrating to NodeJS quickly.

Developing Enterprise Apps
With the help of our skilled node.js programmers, we'll create large-scale Node.js web development and integration for enterprises that will give your project a boost by adding scalability, security, and reliability.
Technologies & Platforms We Work With
We Provide The Most Popular NodeJS Combinations
We at Sassy infotech are renowned for providing complete Node.js solutions. Our NodeJS developers are mastered at combining as many front- and back-end technologies as are feasible to create scalable web architectures. Develop your next-generation product with the help of our driven NodeJS experts.
NodeJS + AngularJS
This is the far best combination for full-stack development is Node and Angular. Utilize the advantages of this incredible Angular and NodeJS development combination to improve your product development skills.
NodeJS + ReactJS
Both the Node and React are JavaScript programming languages that can be used on the client or the server. You can definitely scale your project to a much higher level by combining NodeJS and ReactJS.
NodeJS + Vue.js
Combining NodeJS and Vue.js is a quick way to go if you want to create static and server-side rendering applications in the shortest amount of time.
NodeJS + PHP
These two Node and PHP are well-liked backend technologies. Both Node and PHP demonstrate to be excellent choices for a variety of web projects with the help of frameworks, libraries, and APIs.
NodeJS + AWS
With the help of AWS, you can make your NodeJS applications run faster and more smoothly. Trust in Sassy infotech to maximize the potential of both technologies.
NodeJS + Microsoft Azure
Use Microsoft Azure to quickly deploy your NodeJS application. Utilize Azure to identify bugs, track application insights, and identify bottlenecks in your NodeJS application.
NodeJS + Docker
Even though Docker has its own set of benefits, the Docker container takes advantage of parity, portability, and instant load balancing. We'll complete tasks in the best way possible, all because of our years of experience in this field and trusted NodeJS developers.
50 +

IT EXPERTS

1700 +

PROJECTS COMPLETED

30 +

Countries Served

13 +

YEARS OF EXPERIENCE
Why Choose Our NodeJS Development Services?
Our quality is that we are different from the rest! Sassy Infotech supports the ideas that give us an advantage over our competitors.
We are a well-known company that develops software and mobile applications and offers complete customer support. We are one step above the competition just because of our idealization and versatility analysis of the entire software development process.
Adaptable -Engagement-Models.
Approach to Advanced Development.
Model of Flexible Engagement.
From development to hosting, everything is included.
Guaranteed improved performance.
Security Compliance is ensured.
Support and maintenance after the launch.
Solutions that are ready to go live.
Complete transparency.
Developers with prior experience.
On-time delivery and 24/7 support.
See what our clients are saying!
Great team to work with and very bright and talented.

Amir Feinsilber
Years of experience, Quality delivery in time. What more can we ask from one of the top IT company in India.

Mervyn Wong
Excellent contractor to work with. They strictly adhere to specifications. Will use them again.

Katie Gates
Excellent contractor to work with. They strictly adhere to specifications. Will use them again.

Miro Ceperkovic
Amazing team, I recommend them 100%. I am working with them on our second website and we have at least 2 more projects with them this year.

James Tays
Great Experience. One of the best in the market by long.

William Woodruff
Thank you for your work, the end the result was positive and productive as expected.

Rodrigo Leon Avila

Andrew Hughes
Sassy Infotech is the best ever you can get in India, professionalism and helpful. For us, as long as they are there and working for us there is no doubt that we hire them to our projects. Best Regards Swesom Chairman.

Serar Ararey
One of the experts in Real Estate websites and IDX integrations. Unique design with mixture of great user friendly CMS is their Forte.

Mike Isaac
Sassy Infotech worked out great. The project was completed exactly as specified, very professional, great support provided. Overall great experience. Would work with again for sure.

Jason Weber
Absolutely exemplary work in every way. i couldn't recommend Sassy Infotech team any more highly. Do yourself a favor and hire the best design/development team I've ever seen (I've been through VERY many [sadly] so that's no understatement!)!

Nnamdi Ejiogu
Fantastic team to work with, fast, professional, and effective! I will hire them again for sure!

Emil Blucher
Very satisfied with the work done, One of the simplest Shopify execution.

Karen Maxwell
12 Years of Trust & Hardwork
Over the years we have leveraged exceptional technological expertise at affordable prices to offer our clients customized solutions to suit their needs and industry niches. Our development is focused on making reliable, appealing, easy-to-use, speedy, scalable, and customized deliverables.
SIPL not just another software development company in surat, but it is an institution or global businesses to get the technical solution to complex business Problems and needs with a vision that is client-oriented. Learn more about Our values, how we address challenges from our CIO, SIPL.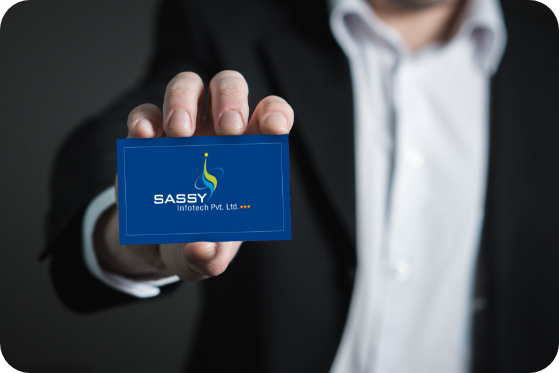 Frequently Asked Questions
Node.js development refers to the process of creating web applications, server-side applications, and APIs using the Node.js runtime environment. It allows developers to use JavaScript on the server-side, making it easier to build scalable and high-performance applications.
Node.js offers several benefits, including fast execution, non-blocking I/O, and a large ecosystem of libraries and modules. It is particularly well-suited for real-time applications, microservices, and handling a large number of concurrent connections.
Non-blocking I/O is a core feature of Node.js that allows it to handle multiple requests simultaneously without waiting for each one to complete. Instead of blocking the execution until an I/O operation (like reading from a file or making a network request) is finished, Node.js continues to process other tasks, maximizing efficiency and performance.
Node.js is versatile and can be used to build a wide range of applications, such as web servers, real-time chat applications, streaming applications, RESTful APIs, microservices, and even
desktop applications
using frameworks like Electron.
Yes, most Node.js development service providers offer maintenance and support services to ensure your applications remain up-to-date, secure, and bug-free. Regular updates and monitoring help prevent potential issues and improve the overall performance of your Node.js applications.
Have a look at our blogs to get a better understanding how our Services help our partners succeed.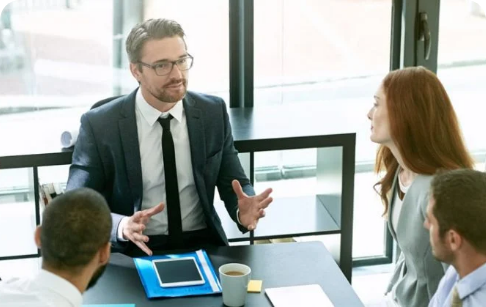 May 30, 2022
ECOMMERCE WEB DEVELOPMENT: WHAT MAKES IT ATTRACTIVE?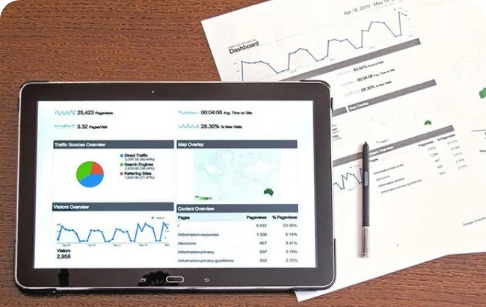 May 30, 2022
ECOMMERCE WEB DEVELOPMENT: WHAT MAKES IT ATTRACTIVE?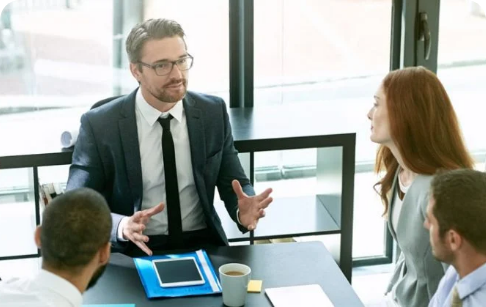 May 30, 2022
ECOMMERCE WEB DEVELOPMENT: WHAT MAKES IT ATTRACTIVE?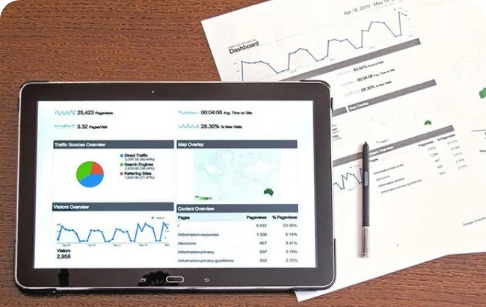 May 30, 2022
ECOMMERCE WEB DEVELOPMENT: WHAT MAKES IT ATTRACTIVE?
Lets Discuss Your Requirement
Share your project vision with us, and let's craft a roadmap to success. Our team is eager to hear your requirements and provide our expert services.